Torpgläntans I,m here to stay "Meya
EX 1CQ BB 3 CAC
Thank you so much Riitta Rinne and a big congratulations to meyas breeder Chatarina Forsberg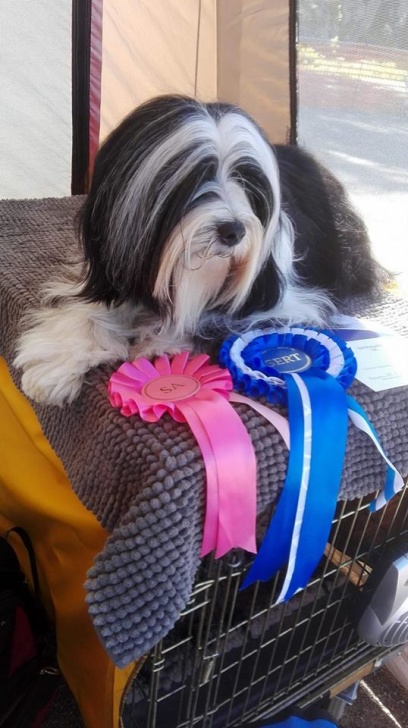 WE HAVE A NEW FINNISH CHAMPION
Today at Royal Canin Show (Helsinki) Judge : breed specialist Mark James, UK
C.I.B & NORD & SE CH & DK CH & NO CH Thokkadis Super Trouper "Kili" won the Open Class, ended up as 1st Best Male, CAC & CACIB and BOS and can from now one also call himself FINNISH CHAMPION

At Hamina Nordic Dog Show
Reunion in Finland 2018-05-20 .... The Brothers.... Isac and Kili "Thokkadis Winner Takes It All & Thokkadis Super Trouper 3.5 years. Out of Pindaros Jive Talkin X Golden Tyries A Diamond in North.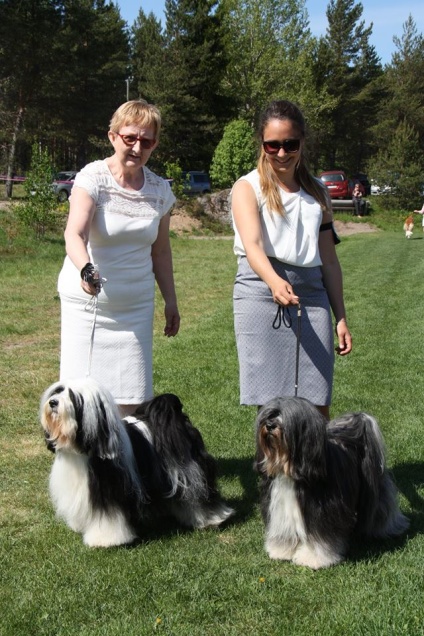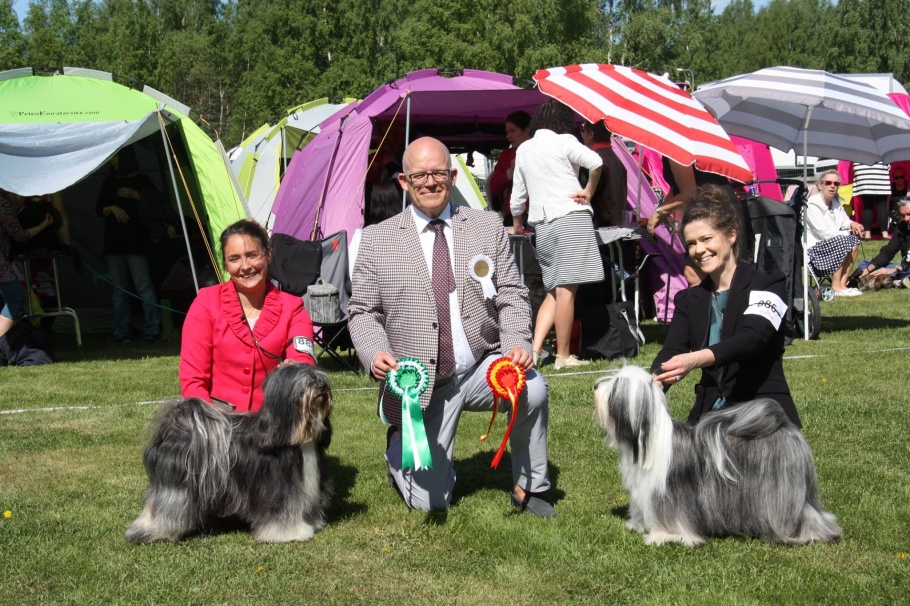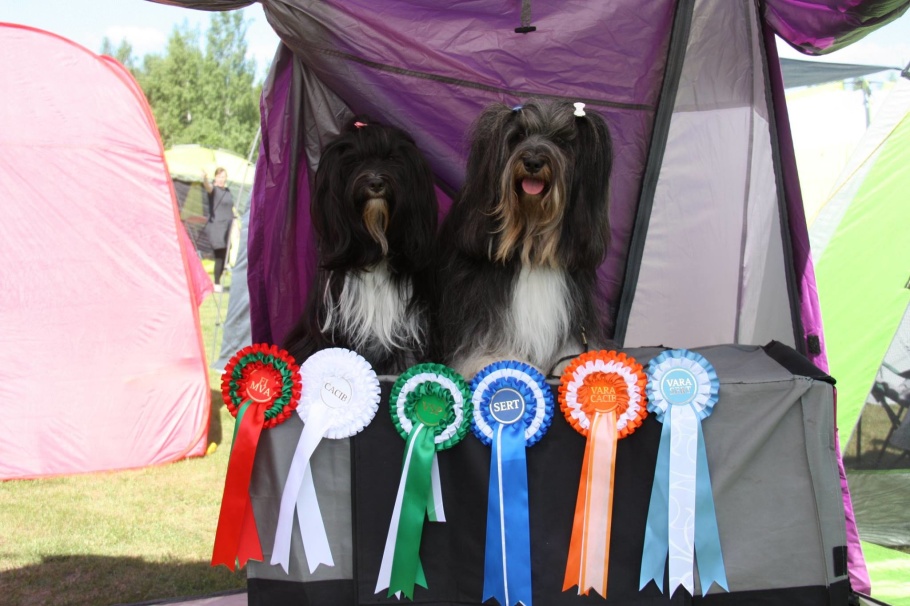 Janakkala Group Show 12.5.2018
Judge: Kimmo Mustonen
Torpgläntans I'm Here To Stay " Meya "
EXC 3 Ck 3 Bästa Tik

Type and proportions are right. Head line is good. Good bite. Typical expression. Good eyes and ears. Excellent topline and tail. Strong, close ?? body. Very good corners ? Good bones, Right coat quality. She needs more power to movements. Sufficient stride length.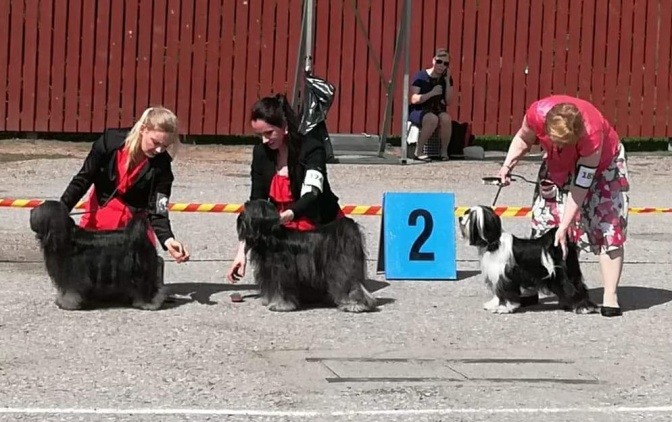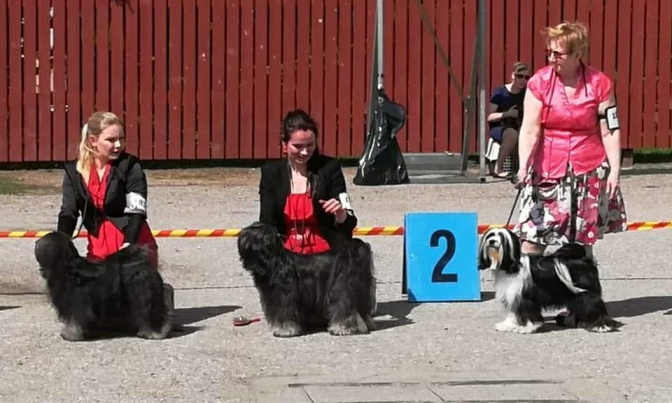 västerås nationella utställning
Västerås National Dog Show. Judge : Elina Haapaniemi, FIN
Kili - (C.I.B & NORD CH & SECH & DK CH & NO CH Thokkadis Super Trouper) took 1st Best Male and ended up as BOS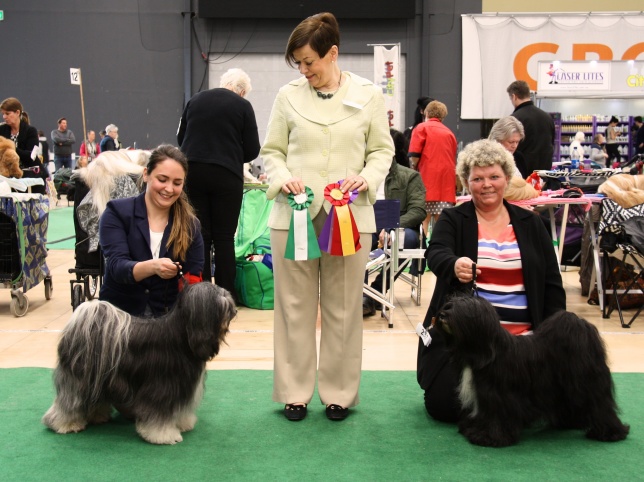 Torpgläntans I'm Here To Stay " Meya "
Day 2 in Lithuania
Judge : Mrs.Berute Simeniene, Lithuania
Exc 1 cc Cac and BOB
Congratulations to breeder chatarina and very big thanks to Riitta for all help
Im soo happy!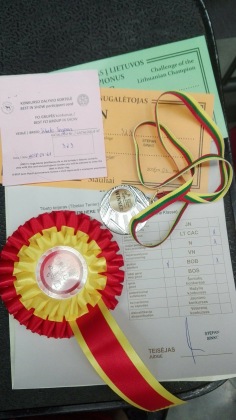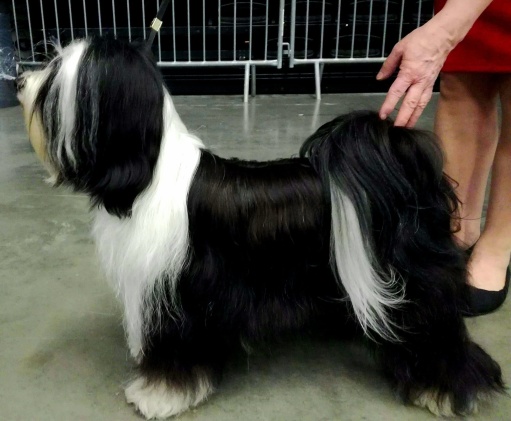 Today at Siauliai-Lithuanian
National Dog Show
Torpgläntans I,m Here To stay "Meya" EXC 1 CC CAC and BOB
Judge : Stefan Sinko- Slovenia.
Thank you so very very much Riitta for all that you do for little M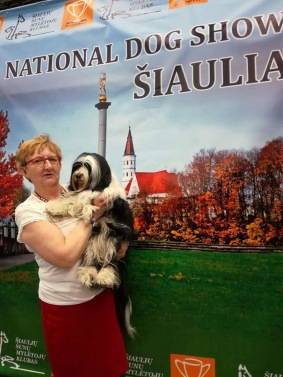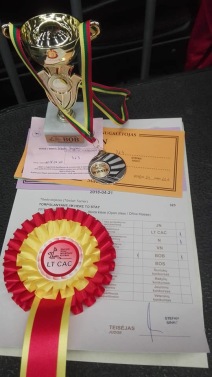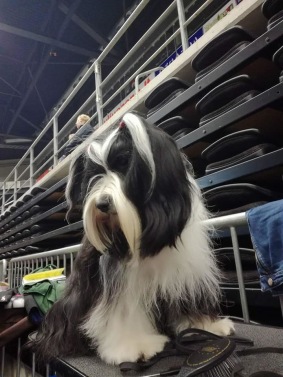 Ögonlysning / Eye examination
Eye examination : 12-04-2018 : UA
Thokkadis Kisses On Fire "Nellie"
Ti La Shu Wild Commander "Mozart"
Idag var vi på en inoffare här i stan för att träna gossen Baily och det gick superbra han var förvisso ensam i sin klass Valpklass 2 men det spelar ju ingen roll när man tränar han fick en lysande kritik och skötte sig toppenbra, han är ju så glad och framåt.